Benefits of Purchasing a Quick Move-In Home
We know every home journey is unique. That's why we provide more choices to fit your lifestyle, including Quick-Move-In homes that deliver a variety of benefits. We have outlined a guide of items to consider when purchasing a Quick Move-In home.
Immediate access to your new home
Quick Move-In homes can be an effective option for those who have recently sold a home, are relocating, or if you're a home buyer making your first brand-new home purchase, you  will be well-positioned to take advantage of record low-interest rates. 
Homes that are fully completed or nearing the final stages of the home-building process, can be especially beneficial for buyers who are eager to lock in the current market rates. Best of all, a Quick-Move-In home is ready when you are. By selecting one of these soon-to-be-completed offerings, you and your family will significantly shorten the time it takes to enjoy your perfect home when compared with a new construction home timeline.  
Customize your home with select finishings
Purchasing a Quick-Move-In home provides you with the benefit of a professionally designed home while offering opportunities to customize finishing details to make the space your own.
Our team of design professionals start by crafting each Quick-Move-In home to incorporate modern elements and current trends. Depending on how far in the construction process, you may also have opportunities to select finishing details. This proactive, collaborative approach takes significant guesswork out of design choices eg. pairing colors, styles, and materials, allowing you to enjoy a professionally designed–and personalized– living space.
Imagine Yourself at Your New Home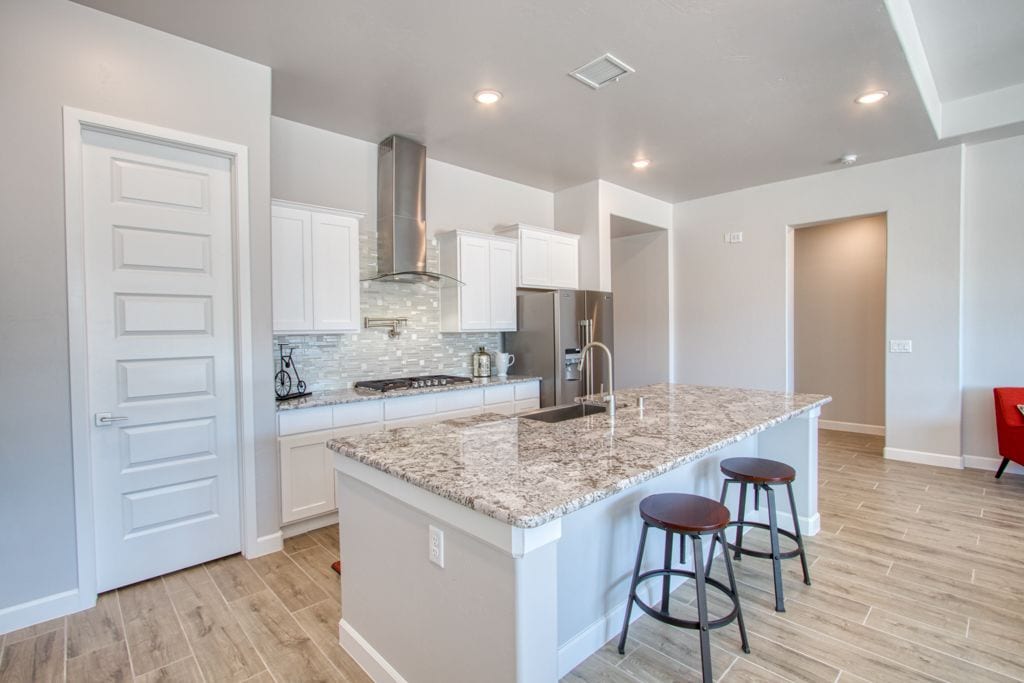 The ability to see a completed to near-completed home helps you envision how you will live in the space, so you can accurately and cost-effectively plan for the future.
Along with Quick-Move-In homes and fully decorated models, some of our Hakes Brothers new home communities also provide professionally staged homes that make it easy to see how a  floor plan will function for your family.  These resources, paired with digital tools such as our Interactive Floor Plans, are provided to help you map out your new home ahead of move-in. 
Hakes Brother In-House Warranty
Our Quick-Move-In homes are built with the same high quality of Hakes Brothers standards you would expect with a new start home.  
As part of our family of homeowners, you can take comfort in knowing that you'll receive our exceptional in-house warranty service. Every new build, including Quick Move-In homes, comes with our comprehensive in-house warranty and we never outsource our exceptional customer service to a third-party warranty company.
If you are ready to schedule a tour of a model home, either in-person or virtually, we can make that happen! Please send a request for more information, start a live chat, or call your dedicated Online Sales Counselor to schedule a time at your convenience.