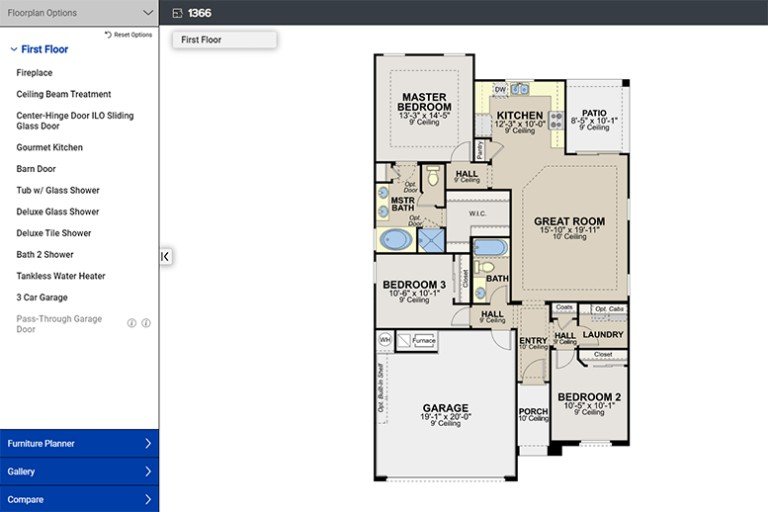 Interactive Floor Plans
The IFP allows you to modify the floor plan by adding or removing structural options, like an extra bedroom or extended back patio. The furniture planner helps you save time, energy, and money by allowing you to map out your space before purchasing accessories or moving into your home.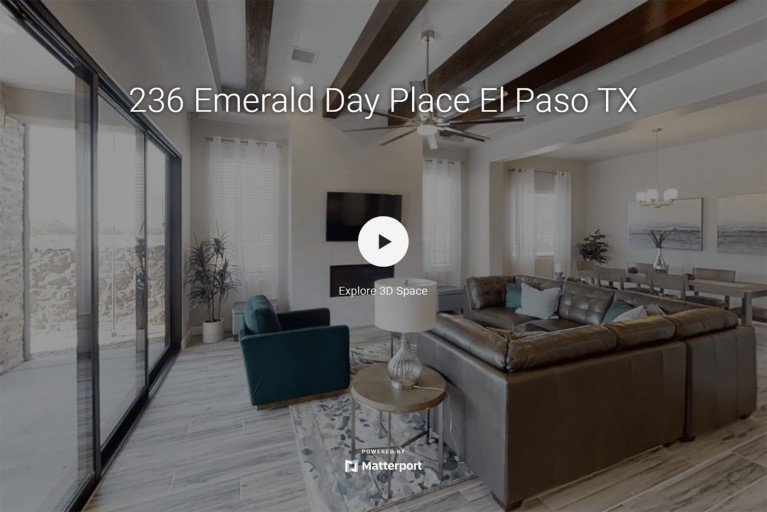 Matterport Tours
Matterport Tours provide you with a 3D virtual walk-through of our models from the comfort of your home. These virtual tours offer a detailed journey through the living space to enhance your understanding of features and benefits.
Matterport Tour: Franklin home design - El Paso, TX
When you're ready to take a live look at our homes, your Online Sales Consultant will be happy to schedule a private in-person tour with a qualified New Home Sales Professional.